Oval
A collection of earrings, necklaces, brooches and cufflinks in 18kt gold.
This series was inspired by my deep love for re-purposing old objects, finding ways to breathe new life into something that might otherwise be overlooked.
While not strictly a restoration, one can see the similarity in approach, looking for the opportunities for cohesion in simple, flat panels of gold.
If made into separate pieces, then what commonalities would all of the items share? Can a theme be detected across disparate pieces? These were the themes I explored in the creation of the Oval collection.
You are invited to explore…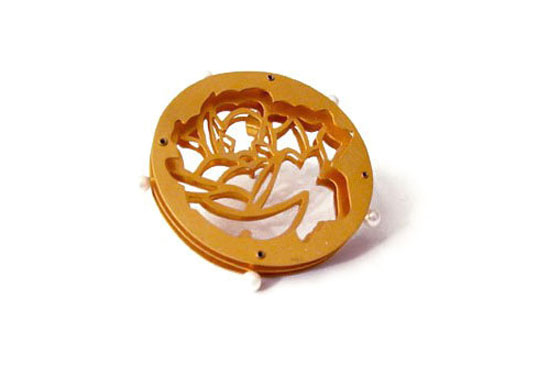 Make your own wedding rings
Gift yourself a truly memorable day with an individual and private wedding ring workshop in Berlin.